Profile
Logicode was established in February 2010, with the aim to provide applications to sales and marketing companies supplying major retail outlets in South Africa.
The Goal
The goal is to improve efficiencies and provide access to information that was previously unavailable or available only in a format that was impossible to analyze.
Background
After 15 years in the sales and marketing fields, Logicode was founded on a unique understanding of the sales and marketing environments, including key accounts. This valuable experience combined with an interests in application development provided Logicode the opportunity to cater to a unique sector, bridging the gap between sales teams and the information required to analyze sales effectively.
Corporate Social Investment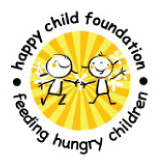 At Logicode, we believe it is the social responsibility of every company in South Africa to contribute to their community in one way or another.
For this reason, we have chosen the Happy Child Foundation as our social development project.
10 CHILDREN DIE EVERY HOUR IN SOUTH AFRICA DUE TO MALNUTRITION AND HIV/AIDS
The Happy Child Foundation is a non-profit organisation which strives to improve the lives of impoverished, neglected and diseased children by harnessing donor funding, personal contacts, community resources and skilled expertise.